LM Basic Structure (Ascent Stage)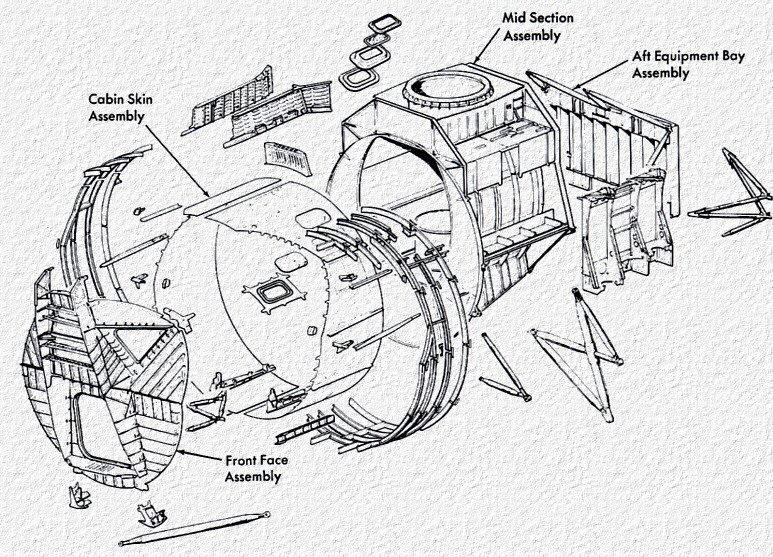 THE BASIC STRUCTURE OF THE LUNAR MODULE. Before the LMs were shipped to the clean room, the basic aluminum and titanium structure was assembled in Grumman's regular factory area. Aluminum skins and stiffeners were milled by hand to make them as light as possible. Every ounce of weight was critical; even bolts were hollowed out. The lighter the vehicle, the more time there was to find a safe landing place.
Grumman decided on a hybrid approach to the Construction of the basic ascent stage, using aluminum alloy skins with titanium fittings and fasteners. Areas of critical structural loads were welded, but rivets were used where welding was impractical. The basic ascent stage structure was made up of three sections~ the front face, the midsection, and the aft equipment bay.
The cruciform descent stage was the unmanned portion of the LM and represented two-thirds of the vehicle's weight. It had to be heavier because it supported the ascent stage; it had to absorb the impact of landing and act as the launch platform. The descent stage was covered with a heavier H-film thermal blanket than the that of the ascent stage was because it was exposed to engine exhaust from the RCS thrusters.

LM Basic Structure (Descent Stage)